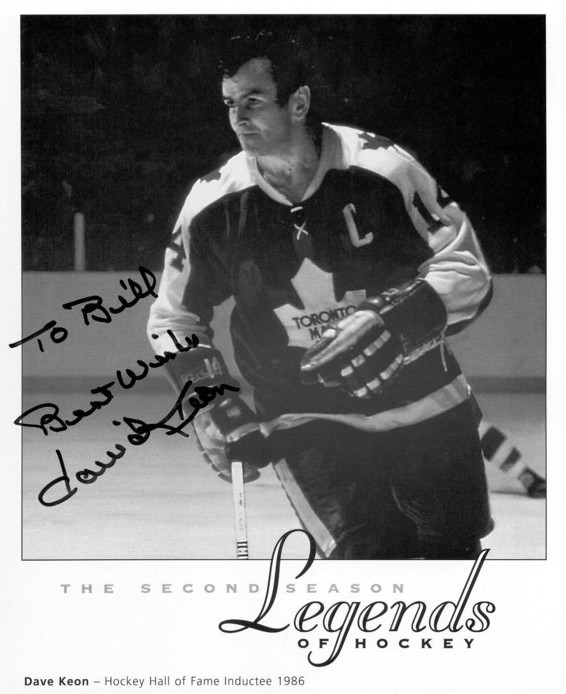 ---
Thanks Dave for this picture and the letter you sent me.
You are worthy of this web site and much more.
All the Best to You too !!
Bill
P.S. I will always maintain this site. I do it for me, for you, and your dedicated, passionate fans.
---

These were not sent from Dave. The theme is Now and Then !
Home| Other Stuff|Links| News About Dave Keon|About Dave Keon| Something About Me|Sign the Petition|Stats|Media Coverage
Calder Trophy|ConSmythe Trophy|Lady Byng Trophy|Stanley Cup Trophy