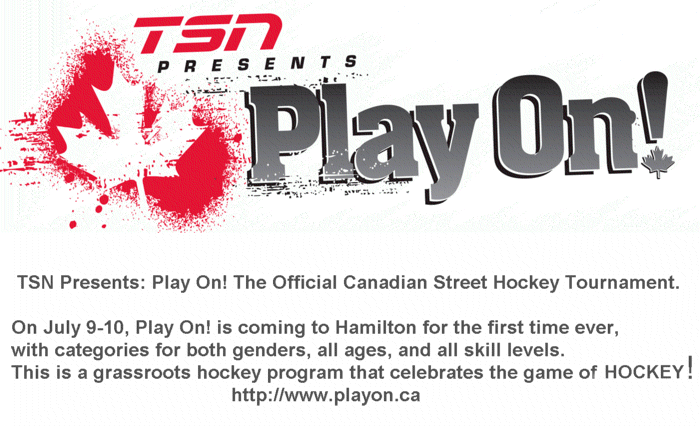 Play On! Event: HAMILTON
Date: July 09-10
Location: Fennell Ave W.
Deadline: July 05, 2005
Live Registration Details: Tuesday, July 5th 1-7pm. Location TBA
Chek-In Details:
Friday, July 8th 1-7pm Location: Sport Chek Limeridge Mall,
999 Upper Wentworth Street, Hamilton, ON Tel. 905-383-5012
Parking Details:
Parking for this event is available at Mohawk College
Click here for a map of the event site.